Recently, Hewlett-Packard Co., Ltd. has released four new integrated photo printers based on touch technology in Beijing, with a minimum price of 999 yuan. The new product released this time innovatively uses HP's latest TouchSmart touch technology, allowing users to more easily view, edit and print photos, and copy, scan and print documents. This is one of a series of initiatives in the field of personal printing since HP's "Print 2.0" strategy was released in 2007, which announced the arrival of the era of touch printing. HP said that more touch screen printers will be introduced in the future.

According to market research firm Gartner, the capacitive touch screen and touch button controller market will continue to surge in the future and will reach 1.3 billion shipments in 2012, with a compound annual growth rate of 44%. In recent years, with the continuous innovation of mobile phones, MP3, MP4 and other products, touch screens have quickly become an important consideration for consumers to purchase products. Now, HP's touch printing will give users the most intuitive and vivid printing experience, so that printing can truly be reached!

The new HP Photosmart photo machine introduced today features a new, easy-to-use TouchSmart interface, a stylish black crystal appearance, one-touch wireless settings and wireless printing capabilities, providing consumers with an easy-to-use print experience.

Zhang Yonghong, Vice President of Print and Imaging Systems Group, Consumer Products and General Manager of the inkjet printing business unit of HP Co., Ltd. of China, said: "Since HP introduced the first touchscreen printer in 2006, our R&D team has conducted extensive research on the market and With the help of cutting-edge touch screen technology, the new TouchSmart products have been developed, and they have been designed with a very user-friendly design that is very natural and convenient to use, makes everyday printing easy and enjoyable, and uses TouchSmart Touch in the new HP Photosmart all-in-one. Control technology, we will further lead the entire printing industry."

The new HP Photosmart All-in-One is innovatively using "TouchSmart" technology. This patented touch technology can provide good consistency, high value, and ease of use for the entire product portfolio. Just tap the screen to activate the display of large touch screens and touch keys for user convenience. Only when the user touches the touch interface, these buttons will light up. In order to simplify the user experience, HP simplified the design of the touch panel, minimized unnecessary features, and provided maximum space for touch operations.

Dr. Steve Breidenbach, Experience Design Master at Hewlett-Packard Printing and Imaging Group, said: "Touch technology will play an important role in enhancing the intuitiveness and ease of use of future printers. Integrating touch technology into HP products means that we We have taken a big step forward in adapting technology to human needs, instead of letting humans adapt passively to the development of technology.In the current Photosmart series, we are adhering to the concept of innovation and developing simpler and easier to use. TouchSmart control panel, in addition we also use warm colors, photo-realistic images, to bring you a better print experience."

In terms of design, the Photosmart printer housing has a stylish black crystal appearance, and the touch screen is equipped with vivid patterns.

New touch-enabled HP Photosmart products include the following new print, copy, and scan solutions:

• The HP Photosmart Premium C309g Photo All-in-One uses a simple, convenient TouchSmart operation panel and enables full wireless connectivity, allowing users to print anywhere and under the coverage of a wireless network, with paper saving features such as automatic two-sided printing.

• The HP Photosmart Plus B209a Photo Printer supports wireless printing, allowing users to wirelessly print photos, web content, and everyday documents with just the touch of a finger. Before printing, users can use the TouchSmart operator interface to rotate and crop photos, adjust brightness, or apply color effects without having to connect to a computer.

• The HP Photosmart C4788 Photo All-in-One provides the easiest wireless setup—it's easy to print at any location in your home at the touch of a button. The 1.5-inch color display and HP TouchSmart touch border help users easily print realistic photos and everyday documents, and easily copy.

• The HP Photosmart C4688 Photo All-in-One also features a 1.5-inch color display and an HP TouchSmart touch frame for ease of use.

All Photosmart products released this time have rich and practical features that can effectively reduce the adverse impact of printing on the environment, which is an important part of HP's environmental protection solutions program. In addition, these print products all comply with the Energy Star standard, have smart web printing capabilities that can effectively eliminate waste, and are also affixed with the HP Eco Highlights label, which signals low energy consumption and easy recycling.

We support OEM and wholesale service. If we have some classical clocks in stock, we are glad to support customers trial order for test market. As Wholesale Creative Gift Clock, this Table Clock with alarm function. The display as: hour, minute and dynamic decoration. Table Alarm Clock is suit for gift. Welcome to our website to find more Creative Gift Clock.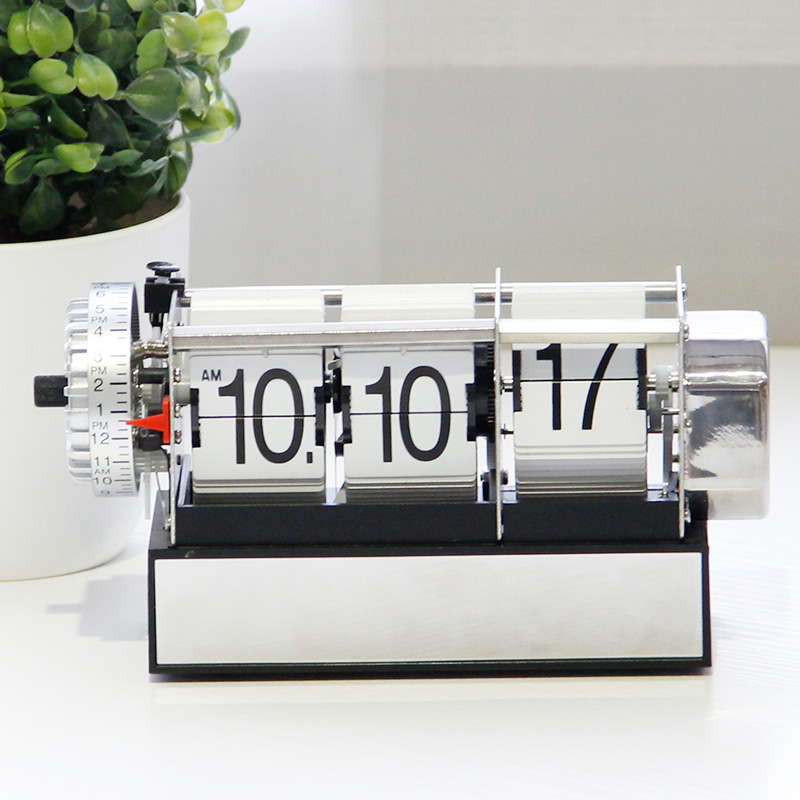 Wholesale Creative Gift Clock
Creative Gift Clock,Corporate Christmas Gifts,Unique Wall Clocks,Novelty Clock
Guangzhou Huan Yu Clocking Technologies Co., Ltd. , https://www.mk-time.com