The Zhibang cabinet brand was founded in 1998. Through 16 years of development, it has become a leading brand in the domestic cabinet industry. At present, Zhibang cabinet has established global strategic cooperation relations with more than 20 brand suppliers in the world, including Blum Tissy, Reynolds, and other groups have already achieved direct cross-border procurement and jointly created Zhibang's rock-solid product quality.

Since 2014, the Zhibang cabinet brand has gradually moved towards the capital market, surpassing its competitors, further expanding its scale and influence, and becoming an industry leader. At present, Zhibang Cabinet has established strategic partnerships with international engineering companies such as BROADCREEKMARKETINGASSOCIATES in the United States and IJF in Australia to enter overseas markets and develop global franchise businesses. In the future, Zhibang cabinets will become a Chinese enterprise that is comparable to the top international cabinet brands, will lead the evolution of the global kitchen field, and become a respectable global enterprise.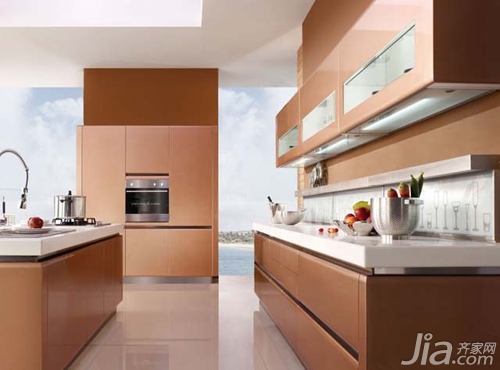 Development History of Zhibang Cabinet

Founded in 1998, Zhibang started with 80,000 yuan, 10 employees, and rented a 500-square-meter workshop.

The first direct store in 1998-Hefei Wanguo Decoration City;

The first authorized franchise store in 1999-Huainan, Anhui;

In 2000, the first branch was established-Nanjing, Jiangsu; the plant was expanded to 2000 square meters.

In 2001, the plant was expanded to 5000 square meters for the third time

In 2002, there were nearly 30 franchisees in Anhui and Jiangsu;

In 2004, the first "photo kitchen" of Zhibang cabinets in China;

In 2005, Zhibang cabinets entered the top 30 of China's kitchen and toilet industry in one fell swoop, and passed the ISO9001 quality / environment / occupational health and safety international management system certification;

In 2006, at the China Cabinet Design Awards Ceremony, Zhibang cabinet products "Aegean Sea" and "Milan Impression" won the design gold award

In 2007, Zhibang Cabinet ranked among the top ten in China's kitchen cabinet industry and won the provincial famous brand

In 2008, Zhibang cabinet won the "Ten Ring Logo" awarded by China Environmental Safety Certification Association, becoming the first batch of enterprises in the kitchen cabinet industry to obtain the certification

In 2009, the new international standard "ZBOM" was newly launched. In the same year, it was awarded the honorary title of "Top 10 Chinese Cabinet Industry Leading Enterprises" by China Decoration Association

In 2010, it was once again awarded "Top 10 Leading Enterprises in China's Cabinet Industry", reached 600 specialty stores, and the company's second-stage factory opened;

Entered CCTV-1 \ CCTV-3 media strong propaganda in 2011;

The scale of franchised stores exceeded 1,000 in 2012 and was renamed Zhibang Kitchen Cabinet Co., Ltd.

Won the "China Well-known Trademark" in 2013.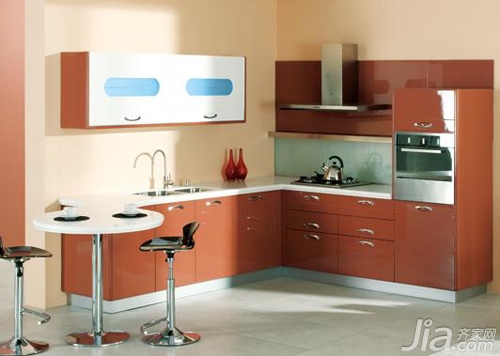 Brand advantage of Zhibang cabinet

Zhibang Kitchen Decoration Factory has introduced a full set of German HOMAG professional production equipment, and has formed large-scale production based on the design of standard unit products. The products range from double veneer / UV paint / PE material / metal baking paint / plastic to solid wood, divided into beautiful There are three series of kitchens / masters / imperial courts, a total of hundreds of styles, with more than 1,000 combinations of colors. The selection, elimination and retention of each color, the existing colors have passed thousands of field verifications and can be used with various homes. The style is harmonious.

What, the decoration still uses his own money? ! The Qi family is decorated in installments, with an ultra-low annual interest rate of 3.55% and a maximum loan of 1 million. Apply now to enjoy the discount

If you are interested in brand cooperation, content cooperation, and advertising of this website, please send an email to :.

Zhibang cabinets cabinets overall cabinet decoration company decorative paint home kitchen cabinet doors

Brass Nut,Adjustable Brass Nut,Brass Knurled Thread Insert,Nut Brass

Shenzhen Lanejoy Technology Co.,LTD , https://www.szsmallcompressionspring.com